YdB manages customer relationship in service/trading oriented businesses with exciting features such as customer records, payment history, CRM, POS, order history, employee, taxes ,offers, products, feedback and event management. YdB helps you to serve customers effectively and efficiently. App works great on ipad, iphone. Transactional and promotional SMS messaging is available at every point. It enables customers to order products and services on-line with ability for businesses to create customized order forms as per need. Least Typing and more Tapping offers immediate boost in productivity. Possibilities are unlimited when you create the templates to match your business needs. Your complete business operations and customers are always with you.
YdB plateform
is very useful for service/trading oriented business professionals such as restaurant, photo studio, garment shop, jewellery shop, Driving School Instructors, Photographers, Home Improvement Designers, Dance School, Karate school, Private lessons, Lawn mowers, Snow Removal, Cleaning Services, Private classes such as piano or music or even yoga, Contractors, Hair Salons, Beauty parlour, Investment Consultants , Spa/Tanning centers, Cosmetologists, Massage centers, Beauticians, Small businesses, Repair shops, Solo Businessmen, Cable Operators, Caterer, Bakery, Sellers, Newspaper Stand, entrepreneur, interior designers,.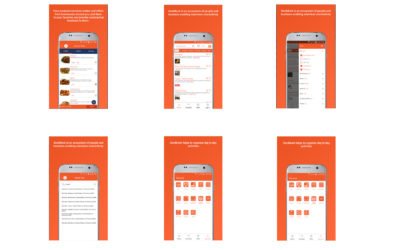 facebooktwitterinstagramyoutube An ecosystem of people and business enabling seamless...